July 1, 2020
For Immediate Release
TO: All Editors in Chief, Head of News
MEDIA RELEASE:
INDUSTRIAL COURT INTRODUCES REMOTE HEARINGS
Port of Spain: This week, the Industrial Court of Trinidad and Tobago successfully held its first ever remote court hearings which were conducted by Her Honour Mrs. Deborah Thomas-Felix, President of the Industrial Court along with His Honour Mr. Herbert Soverall, Vice President. These remote court hearings were introduced in direct response to the current global Coronavirus pandemic.
The pandemic along with the general social distancing guidelines to citizens, has necessitated the use of remote hearings in some aspects of the operations of the Court namely, Case Management Conferences, Directions and Mention and Reports. The objective is to provide an option for parties to utilise the Case Management Conference mechanism remotely in order to minimize the risk of transmission of the Coronavirus.
The Court first announced the implementation of this facility in its Practice Directions published in the Trinidad and Tobago Gazette on June 7, 2020. Since then, Protocols for remote hearings have been developed which stakeholders can access at the Court's website at www.industrialcourt.org.ttand on its Facebook page. Parties who wish to avail themselves of this facility can contact the Court's Registry at 225-4288 ext. 2201, 2213 or 2205.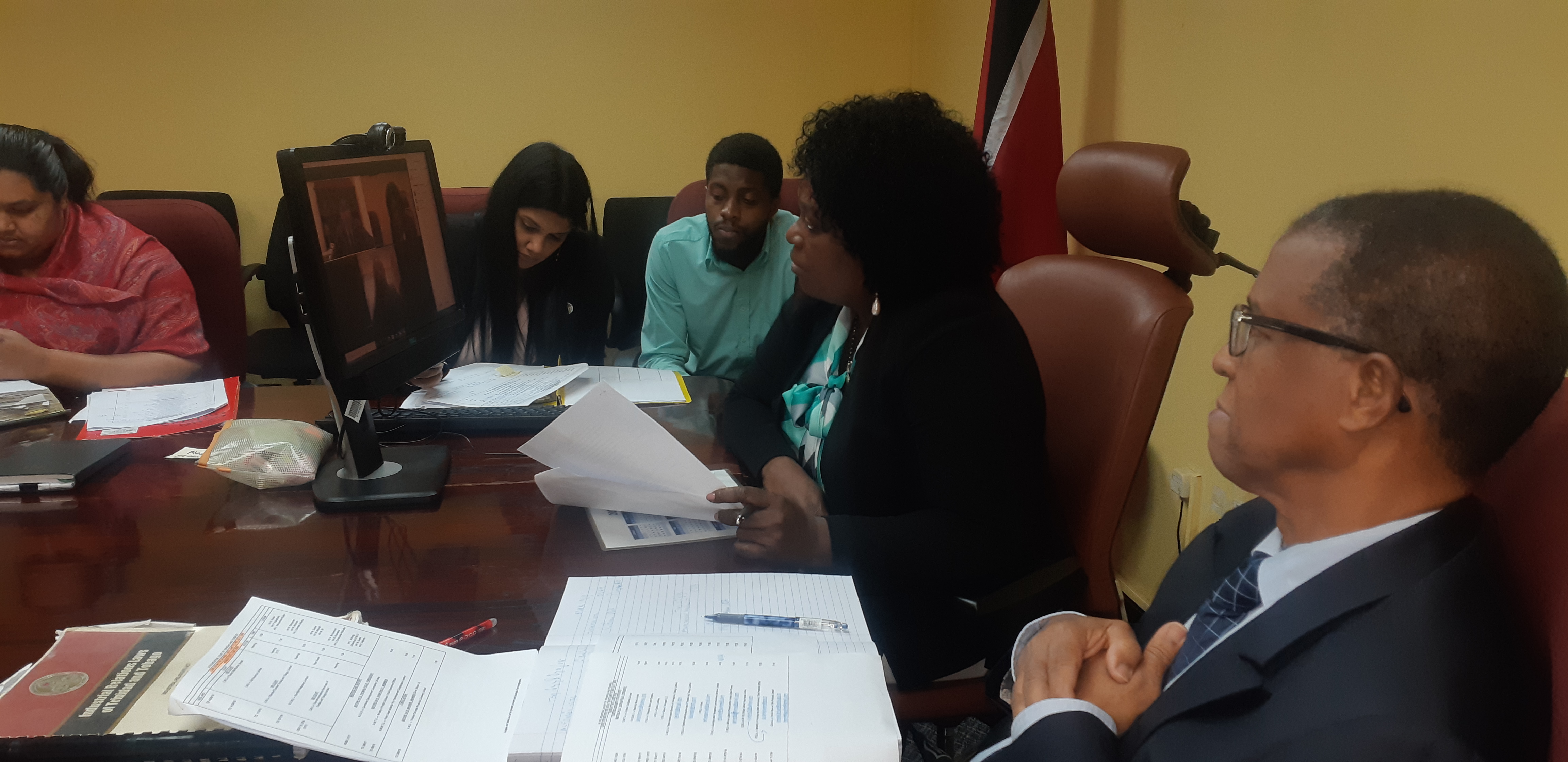 - END -

For further Information contact:
Communications Officer
Tel: 734-7532 /225-4288 ext. 2211
Email: This email address is being protected from spambots. You need JavaScript enabled to view it.